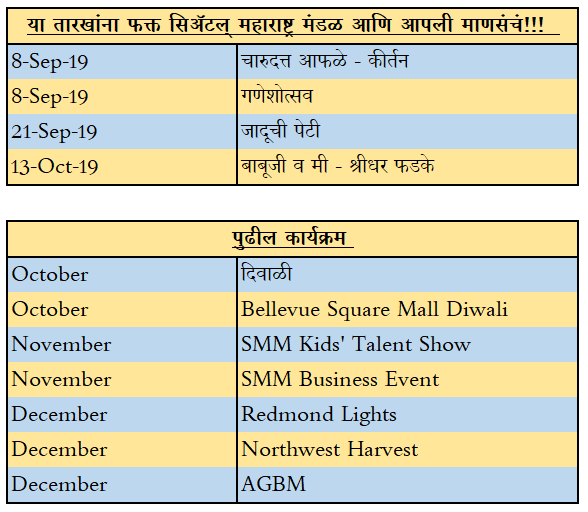 These are the events planned for year 2019. SMM Committee is trying best to host these events for community to attend and enjoy. Many things are out of our control though, such as, approval of visas for performers, change in travel plans, venue availability etc.
SMM Committee can not be held responsible for any loss due to changes made during event planning.
As soon as event is confirmed and planning is complete, SMM website will be updated for each event separately.